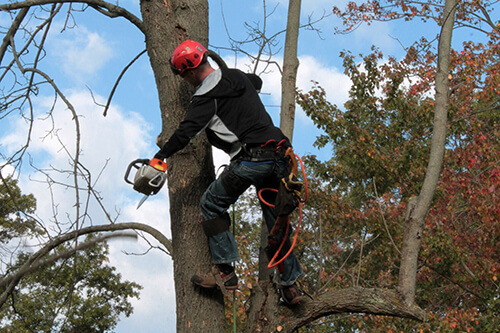 If you live or own any property that has trees, then you may not have thought about this, but hiring a tree surgeon aka an arborist is definitely worth considering. Other reasons you may want to seek the advice of a tree surgeon if you want to plant new trees, create an evergreen hedge row to replace the garden fence, or check to see if the roots of a tree are growing too close to the structure(s) of your property.
Below we are going to give you some points that you should consider in regards to the trees around your property. From there, you can then make up your mind whether or not it is worth your while calling a tree surgeon for some advice.
Believe or not, that telephone call and an eventual small but smart investment could end up adding considerable value to your property. For more information about tree surgeon services, check out this website: www.canopytree.com.au.
Surveying Shoddy Looking Trees
The first point that we would like to make is that if you have not had someone come to look at your trees and they are looking old, worn, or overgrown, then it is 100% worth asking for a tree surgeon to come round and survey your trees. It could be that it is too late to save the tree, which would devalue your property in most circumstances. On the other hand, in most instances, a professional arborist will be able to bring those trees back to life and restore them to their former glory.
Surveying Roots
Look out for trees within the boundaries or even just outside the boundaries of your property. Some of these trees may be quite large and their roots will spread far below the ground. Very large trees have roots that are relentless and could end up damaging walls, outer buildings, or worse still the structure of your home. An arborist will be able to give you your best case scenario to save you potentially high-cost repairs if you are too late to act.
Planting New Trees and Hedge Rows
Many of us can dig a hole and plant a tree. It sounds simple right? However, mistakes can happen and planting a tree in the wrong place could mean wasted time, effort, and money. This is especially the case if you are someone looking to plant evergreen trees to replace the fences around your front or backyard.
Evergreens are a popular choice because when they grow, they are dense and add privacy to your garden. All that being taken into account, if you are not a tree expert, then you really do need the advice of an arborist to help you with such an important task. If you get it wrong, then it could end up paying a high price to have your mistakes rectified. On the other hand, if you hire an expert straight from the off, then you can guarantee you will get the end result that you envisaged.