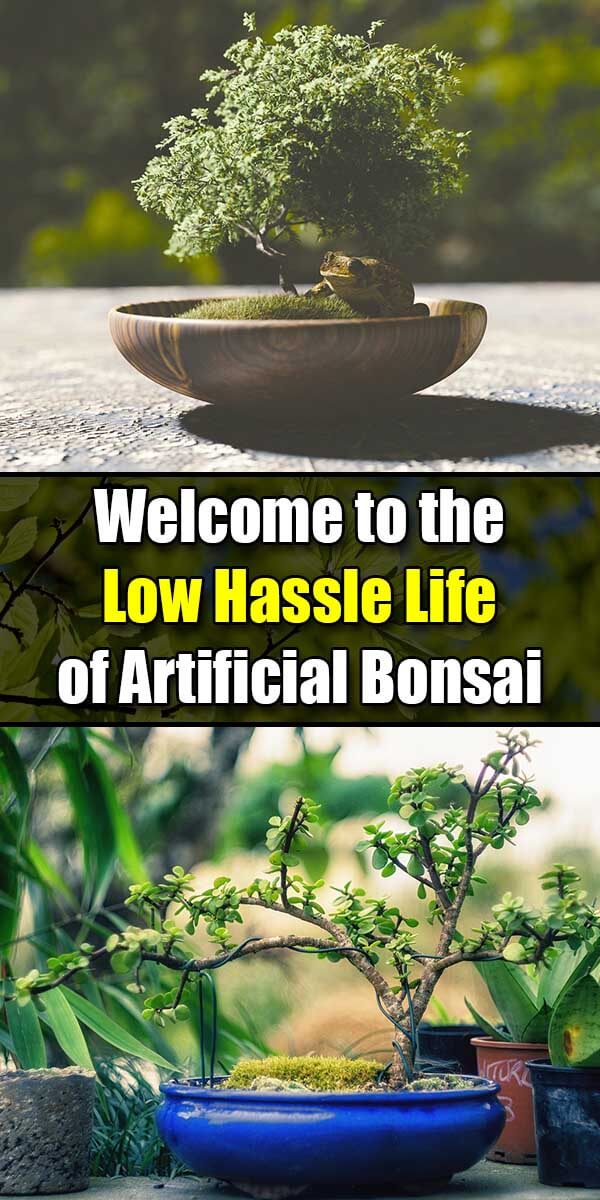 The Convenience of Artificial Bonsai
There's no arguing the beauty of genuine bonsai trees. If you're in the process of decorating your apartment or home, the addition of bonsai can be a wonderful thing. It's important to note, though, that bonsai plants are living things that require a considerable amount of care and attention on a regular basis. That means that keeping bonsai in strong shape isn't something anyone can ever take lightly. That's the reason artificial bonsai is quickly becoming such a force in this world.
Artificial Bonsai Eliminates Many Hassles
Life is often busy and stressful for people. That's why it can be so great to do anything and everything you can to minimize potential inconveniences and hassles. Bonsai plants are undoubtedly beautiful, but they can also eat up a lot of your time and energy. People who have real bonsai plants have to think about proper watering practices. They have to think about shaping, trimming and feeding duties as well. These things can be difficult for people who have busy schedules. They can add a lot of frustration to their lives, too. If you don't want to waste any precious time thinking about bonsai care requirements, the artificial realm can open you up to peace of mind and ease you didn't even know was possible. Artificial bonsai enables people to forget about pruning.
Artificial Bonsai Looks Wonderful
It isn't at all unusual for people to dismiss artificial bonsai plants off the bat. They sometimes brush them off by saying that they look fake, unattractive and just plain awful. That couldn't be further from the truth, however. There have been many exciting advancements in the artificial bonsai universe in the last few years. They often look so authentic that it can be confusing to people. If you love bonsai and want to invest in plants that look elegant, calming and eye-catching, there are many artificial options that should be able to pique your interest.
Looking After Artificial Bonsai Is a Total Piece of Cake
Since artificial bonsai plants aren't alive, they don't have upkeep requirements that are demanding or time-consuming in any way. Keeping artificial bonsai plants neat and attractive is easy as pie. People sometimes don't have to do a thing! It can sometimes be a good idea to dust these plants, but that isn't always necessary. If you want to maximize your dusting ease, a spray bottle can help. A quick misting can go a long way. Voilà! You have artificial bonsai trees that look fresh and more attractive than ever.
There Are Many Exciting Options in Artificial Bonsai Plants Available Nowadays
Shopping for artificial bonsai plants can be a fun and thrilling experience. That's because there are so many terrific options readily available to shoppers lately. Artificial bonsai plants are available in all price ranges. If you want to purchase artificial bonsai plants that are particularly durable and realistic in appearance, it can be a good idea to spend a little more. Look for an artificial bonsai plant that's great value for your money. Artificial plants that cost more tend to be especially resilient and reliable.
Artificial Bonsai Plants Make Fantastic Gifts
It's not ideal to give someone a real bonsai plant as a present. You could potentially be giving that person extra work. Artificial bonsai plants, on the other hand, tend to make amazing gift options. If you want someone to reap all of the rewards of bonsai plants without having to deal with any of the maintenance duties, artificial is your greatest bet.